The extended season ends on 24 September 2023.
I celebrate the life of this epic work but I am sad that The Burnt City will end. Come and dance with us for a little bit longer…
Following a record-breaking eighteen months The Burnt City, which opened in March 2022, has sold over 200,000 tickets.
When it closes on 24 September the show will be Punchdrunk's longest-running mask show.
The epic retelling of the end of the Trojan war is on a big scale, with 600 people working on the show across two vast warehouse buildings that are part of the old Woolwich Arsenal, and now Punchdrunk's global HQ.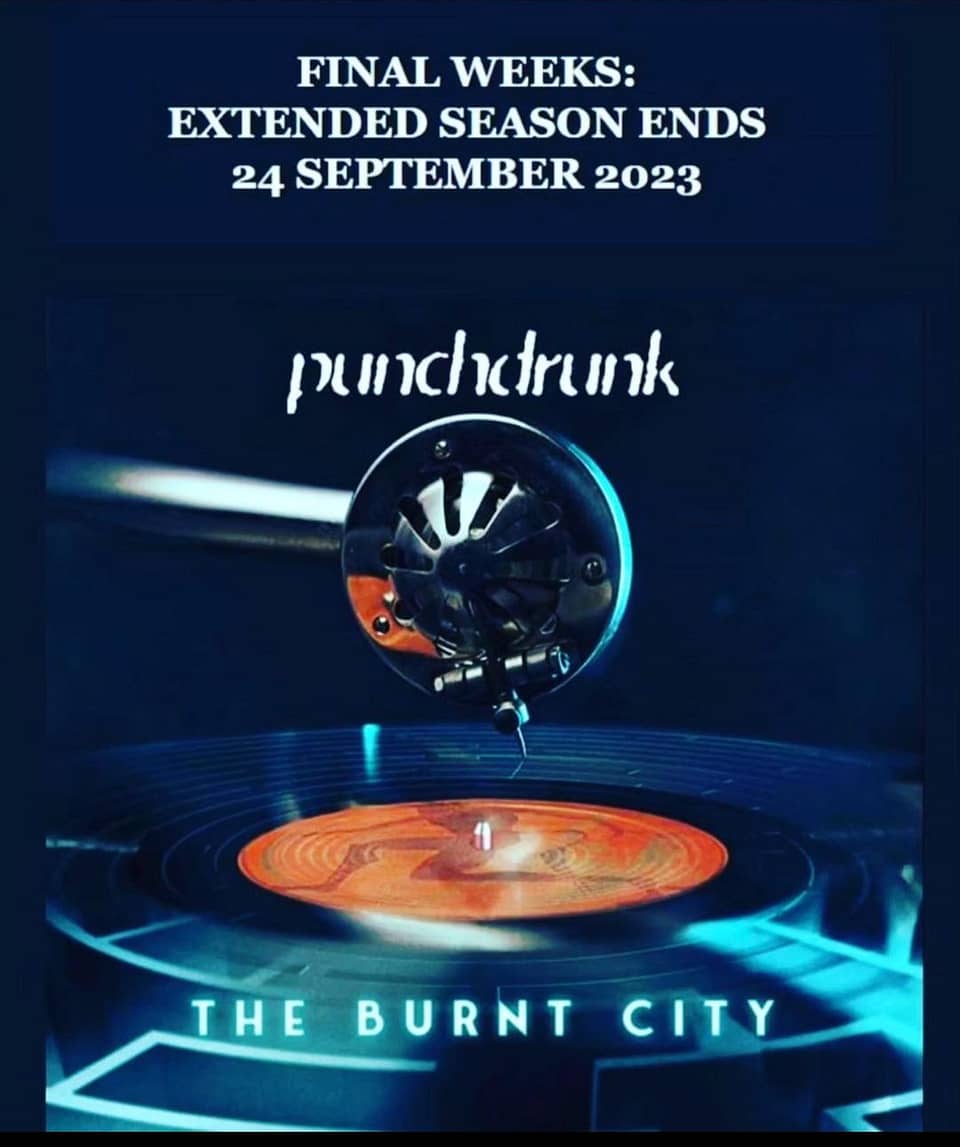 Gods and mortals rise for a party at the end of the world
Between the neon-drenched backstreets of Downtown Troy and the menacing shadow of Greece, a sprawling labyrinth hides secrets not even prophecies could foretell.
Choose your own fate in a colossal playground of 100+ rooms across two mythic cities. As night falls, Gods, mortals, dreamers and lovers come alive – one last time.
Share this